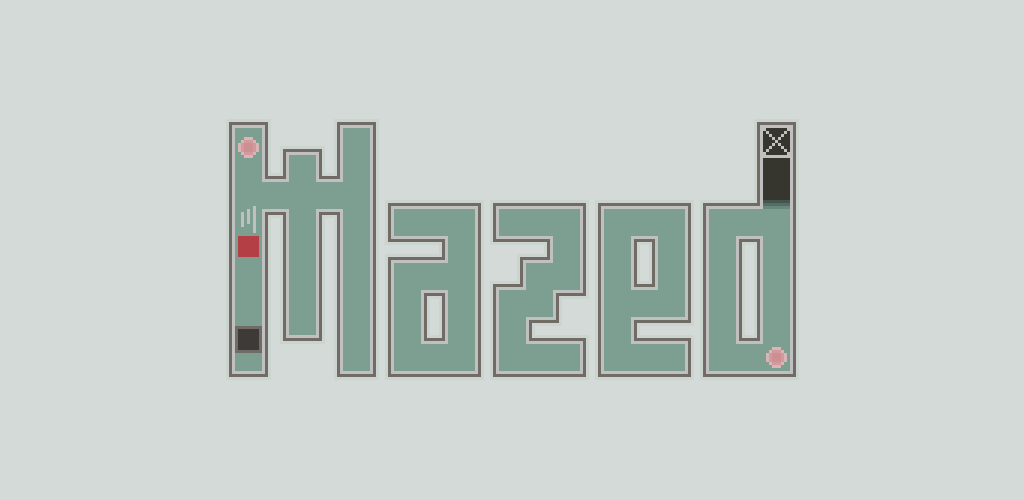 Mazed
A downloadable game for Windows
Mazed is an endless maze styled game, where there are 3 main type of maze (simple, platform and shooter styles). The game has it base on its procedural generation and the only way to beat it is to play it enough to get to a map size so big that you device can't handle it (there is no size cap, the map increases as you play it, so if you play enough it eventually will be impossible to move).
---
The game was done using Html/JS more specifically I used the engine Phaser for game stuff and Cordova/Crosswalk to wrap the android version and NW.JS to wrap the pc version.
---
Now let's get a bit personal, Mazed is my first project, but not like "my first real project", more like: There are people who chose to make snake game, breakout and similar old classics like that and there are people like me who chose to do an "endless maze game" as their first game ever. So, yes, I like to suffer, seems like it. I did had some programming experience before with command line C++ programs, but I never did graphical stuff. So mazed is my first ever game/graphical app and as such I am really proud of it (but hopefully will not be my last, stay tuned!).
Download
Click download now to get access to the following files:
Also available on

Comments
Log in with itch.io to leave a comment.
on 64bit win 10 it just says "This app can't run on your PC"
really? I developed it on a 64 bit win 10 and it runs ok here :(
If you want to test the game anyway without waiting try http://jmcriat.com/MazedGame/
I will pack the game again and upload it here. I will change the wrapper and I hope it makes windows not mad anymore.
Thank you for the heads up. :)
I have changed the .exe's files, it may work now, if it doesn't work it is outside of my skill set today, when I get to learn more I try to make it better. :) thank you for the feedback qubodup.